Monserrat Caballé died at the age of 85 in Spain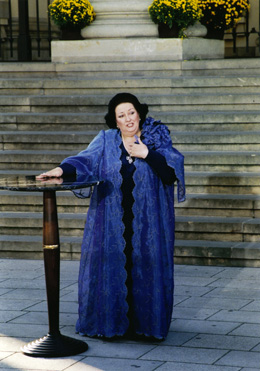 Monserrat Caballé was an spanish opera singer and dies aged 85 on 06th October  
Graciano "Rocky" Rocchigiani killed in accident in Italy on 02 October 2018
                                  

Graciano "Rocky" Rocchigiani (29.12.1963-02.10.2018) was a German professional boxer. He won the IBF world champion super middleweight title against the American Vincent Boulware by technical k.o on March 11, 1988.
 Charles Aznavour  dies aged 94 on 1st October 2018

                  

                                  
Armenian-French singer, songwriter, actor | born Shahnour Varenagh Aznavourian on May 22, 1924 in Paris 

DSDS star Daniel Küblböck missing since 9 September 2018
                                  
Daniel Küblböck (*27.08.1987) is a German singer who became famous through the RTL casting show "Deutschland sucht den Superstar". Most recently he was on a cruise from Hamburg to New York on the AIDAluna, where according to eyewitness reports he jumped off board on the morning of September 9, according to eyewitness reports.
Burt Reynolds dies at the age of 82 on 06 September 2018
                 

                 
Burton Leon Milo "Burt" Reynolds (11.02.1936-06.09.2018) became known as a Hollywood actor especially in action movies, western and comedies in the 70s and 80s. Altogether he played in more than 100 movies. Some of the best-known are: "A Cunning Sly", "Bo
Aretha Franklin, Queen Of Soul, dies aged 76
                                  
Aretha Louise Franklin, (25.03.1942-16.08.2018), US-American soul singer, songwriter and pianist, was born in Memphis, Tenessee as the daughter of a Baptist preacher. Her first LP with gospel songs was released in 1956. In 1967 she became an icon of the Afro-American freedom movement with the song "Respect".
She died of pancreatic cancer on Thursday, August 16, 2018.